FAMILY WEEKEND EVENTS
Blue Mountain Village
Northface Endurance Challenge (July 12-13)
C

an you endure? Featuring the most pronounced elevation gain trail race in Ontario, this challenge cruises along the Niagara Escarpment on the western shores of Georgian Bay and through the ski trails of the Blue Mountains.
Ottawa Valley Destination
Stay at Resorts, Inns, Hotels
Haliburton,
Minden

More information on the
Haliburton Highlands
Destination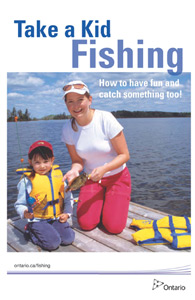 License Free Ontario Family Fishing Events
July 5-13, 2014
(12:01 a.m. Saturday to 11:59 p.m. Sunday).
------------------------------------------------------------
-----------------------------------
FAMILY WEEKEND ATTRACTIONS AND ADVENTURES
Algonquin Highlands Trails
Where Adventure Awaits!
~ Haliburton Highlands Water Trails – Frost Centre and Poker Lakes
~ Backcountry Camping, Canoeing and Kayaking
~ 38kms of Hiking Trails, Hundreds of kms of ATV trails
~ Canoe rentals
~ Excellent fishing for Trout, Bass and Whitefish
~ Dorset Scenic Lookout Tower
~ Ontario's only full size historic Log chute
Discovery Harbour -Penetanguishene
Discovery Harbour is a picturesque historic site situated on beautiful Penetanguishene Bay. Celebrate 200 years with exciting events and activities you just can't miss!
The dynamic H.M.S. Tecumseth Centre offers visitors a world-class facility that showcases the original 1815 hull of H.M.S. Tecumseth. Numerous artifacts from the site's 19th century history will be on display.
Getaway Package Available. Stay at Resorts, Inns, Hotels in Midland
Doran Bay Model Ship Museum -Iroquois
Marvel at one of the finest private collections of model ships in the world. Young and old alike are simply amazed at the detailed carvings, intricate rigging and amazing histories of the ships and miniature military figures on display.
Stay at Doran Bay Resort
Huronia Museum and Huron Ouendat Village - Midland
Huronia Museum consists of the museum building, housing collections & art gallery and the Huron Ouendat Village features a replica of a "pre-contact" Huron/Ouendat village, including a lookout tower, wigwam and a full-size longhouse.
The museum also features an exhibit gallery featuring tens of thousands of historic artifacts ranging from photographs, native archaeology and art by members of the Group of Seven, and others.
Stay at Resorts, Inns, Hotels in Midland
Rounds Ranch -Elmvale (East of Wasaga Beach)
Summer Fun Season
Rounds Ranch is the place for families to have a country and western experience with over 18 attractions.


Birthday Parties and School Trips

.
Cowboy Kids Birthday

Parties.
Fun, unique and memorable birthday parties; petting coral, private party room, ranchland and cowboy cookouts.
Sainte-Marie among the Hurons -Midland
This world-renowned reconstruction illustrates the interaction of the French and Wendat nations.
.
Santa's Village Family Entertainment Park- Bracebridge
3 Great Parks and 1 Great Campground
Santa's Village and Sportsland
Muskoka Tree Trekking and Zip Lines
Brand-new aerial park. Offering beginner, intermediate and advanced courses for adventure seekers ages 9+, the park includes zip-lines, monkey lines, wobbly and flipping bridges, balance beams, Tarzan ropes, and a climbing wall.
Santa's Whispering Pines Campground: Camping packages
with admission for up to 4 people in Santa's Village start at $139.95
.
7 nights for 5:
Book 5 nights of camping and get 2 more FREE.
Scenic Caves Nature Adventures - Collingwood
Explore: Self-guided tour of caves & caverns an nature trails. Suspension Bridge. Guided Eco Adventure Tour. New! Thunderbird Twin Zip Line. Gemstone Mining. Mini Golf. Children's Adventure Playground. Trout Pond. Rocky the Train. Picnic area, Snack bar and Gift Shop. Stay and Play Packages available.
Stay at Resorts, Inns, Hotels in
Blue Mountain / Collingwood
Georgian Bay Airways - Parry Sound
Looking for a unique Family Adventure?
Stay at Resorts, Inns, Hotels in Parry Sound
------------------------------------------------------------
-----------------------------------
FAMILY SUMMER BOAT CRUISES
Midland Tours Boat Cruises -Midland and Barrie
Midland 30,000 Islands Boat Cruise - Cruise the Muskoka-Georgian Bay's 30,000 islands. Family Rate of $67 for 2 adults and 3 children. Rates include applicable taxes.
Barrie Boat Cruise -Serendipity Princess. Family Rate of $67 for 2 adults and 3 children. Rates include applicable taxes. Morning, afternoon, mid-afternoon and sunset dinner cruises available.
Stay at Resorts, Inns, Hotels in Midland
Stay at Resorts, Inns, Hotels in Barrie
------------------------------------------------------------
-----------------------------------
MOUNTAIN BIKING ADVENTURES AND SCENIC TOURS
------------------------------------------------------------

-----------------------------------






















































------------------------------------------------------------------------
OTTAWA and OTTAWA VALLEY DESTINATION